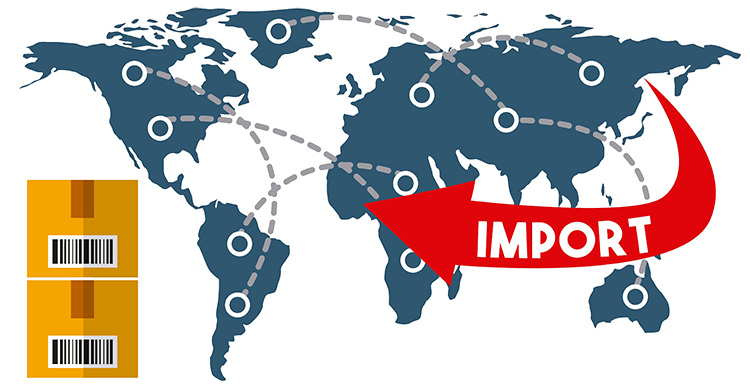 What is Import? Who Can Be Importer?
What is Import? Who Can Be Importer?
Import is one of the concepts that almost everyone who is interested in foreign trade is familiar with, but its meaning is often confused. It is known that this concept, which can be explained as the process of purchasing and nationalizing goods and services produced in foreign countries, has come to the fore with different definitions.
Naming it as "free circulation regime" according to the customs legislation, it actually means that this concept is a set of rules. For this reason, if there is a situation of importing, natural or legal persons must act within the framework of certain rules. So, how should individuals act within the scope of the free movement regime? What are the rules to be taken into account?
Free Circulation Entry Regime
The arrival of a good or service within the borders of the country may not mean that the product is imported. It is possible to observe another version of the artificial borders that emerged with the construction of the nation state with customs borders. We can say that the customs borders, which are different from the country borders but as valuable as the country borders, are defined as the stage that a product must pass before free movement within the country.Paying a fee alone is not enough to import a good or service. For the goods or merchandise, the necessary actions must be taken according to the import policies of the country. For example, the import process is not considered complete without deciding whether a food item meets the necessary requirements and whether it is possible to enter the country's borders. There is no stand-alone point of paying taxes for this product or item.
Who Can Be Importer?
In order to be a part of the import process, which is also referred to as purchasing goods or services from foreign countries, any person who is entitled to receive a tax number in the provisions of the Tax Procedure Law can be an importer. The concept of person expressed here can be a natural person or a legal entity.
If you do not have a tax number, it is possible to obtain a tax number through the Tax Office in the provinces or districts in order to get a number. If you have a tax certificate, you can perform the import process without the need for any extra documents. At this point, it is not possible to talk about a conditionality.
In addition to being able to import unconditionally, it is possible to intervene in import transactions without having a tax number in some special cases. In this case, you must be performing one of the following actions.
• Foreign purchases arising from special agreements,
• Book and other print publication purchases,
• retail purchase of the products exhibited at the fair, which took place in Turkey
In order to benefit from one of these situations, you still need to get information from a consultant or a customs broker in order to carry out import transactions without a tax number.
Is It Possible to Import Every Product?
In order to know the legislation on imported products closely and to master the processes, it is necessary to examine which product can be imported and which cannot be imported. Because Turkey as well as in each country is prohibited from entering the customs of certain products.
It is necessary to mention the tariff classifications and GTIP codes regarding how the products are handled during import transactions. This is basically certain conditions need to transport goods brought to Turkey from other countries in the context of codes. While it is not possible to introduce products that are clearly prohibited in the law to the borders of the country, the following explanation and limitation has been made in the law.
'President and Ministry of Trade; It is authorized to impose certain limits and prohibitions on imports within the scope of public order, public morals, protecting the health of human and other creatures within the scope of public security, preserving national treasures with artistic historical or archaeological value, and protecting intellectual and industrial property rights. Artworks, historical artifacts, products that threaten public safety and many other items cannot be imported.
Republic of Turkey, which borders the list of prohibited items into the input is updated every year by the Ministry of Commerce. In this sense, in order to check whether a product can be imported or not, its GTIP number and whether it is banned or not is checked. There is no objection in purchasing products that do not have any restrictions.
How Should the Quality of the Product to be Imported?
One of the most curious issues about the product to be imported is the condition of the products that are second hand or used. Turkey, as a rule within the boundaries of a product to be logged in foreign countries should be new and previously unused. However, if people want to buy a used product, they must obtain permission from the
Ministry of Trade, General Directorate of Import.
While import transactions can be carried out within the scope of the permit, the said permit must be submitted to the Customs Administration. Otherwise, this product or product, which is not allowed by the Customs Administration, is